LATEST INCIDENTS
OCT-27-23 02:30
>> VEGETATION FIRE
Tramway Road North of West of 111, Palm Springs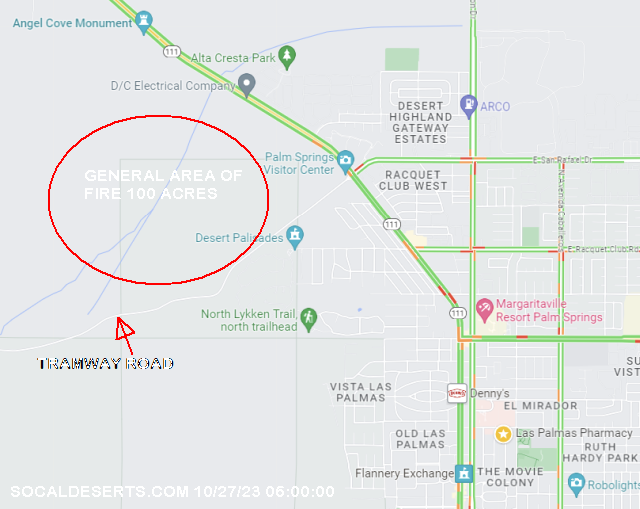 Incident Name: Tram
12:45AM - UNITS ON SCENE REPORT 100 X 150 FOOT SPOT WITH A WEST WIND ON IT.
12:50AM - REQUEST 5 ENGINES FROM CALFIRE
12:52AM - REQUEST TRAFFIC CONTROL HWY 111 JUST NORTH OF TRAMWAY ROAD
12:55AM - NEED SOME TYPE 3 ENGINES IF POSSIBLE DUE TO ROUGH TERRAIN
01:00AM - FIRE UPDATE FROM I.C. - FIRE IS 1 ACRE WINDS ARE PICKING UP - MODERATE RATE OF SPREAD
01:30AM - FIRE 5+ ACRES WITH WIND ON IT. TRYING TO HOLD IT AT TRAMWAY WAY. NEED 10 ENGINES IMMEDIATE NEED - TYPE 1 OR 3 - FOR STRUCTURE PROTECTION
02:30AM - FIRE IS 50+ ACRES - STILL HOLDING TRAMWAY ROAD. NUMEROUS FIRE AGENCIES ASSISTING PALM SPRINGS
05:30AM - FIRE IS AROUND 100 ACRES - FIREFIGHTERS MAKING GOOD PROGRESS ON THE FIRE
07:00AM - HWY 111 IS NOW FULLY OPEN

AGENCIES INVOLVED: Palm Springs Fire, Cat City Fire, CalFire, Morongo Fire, Corona Fire, Idyllwild Fire, Soboba Fire.

---
MAR-31-22 18:30
>> FIRE TYPE UNKNOWN
Ramon Road, Palm Springs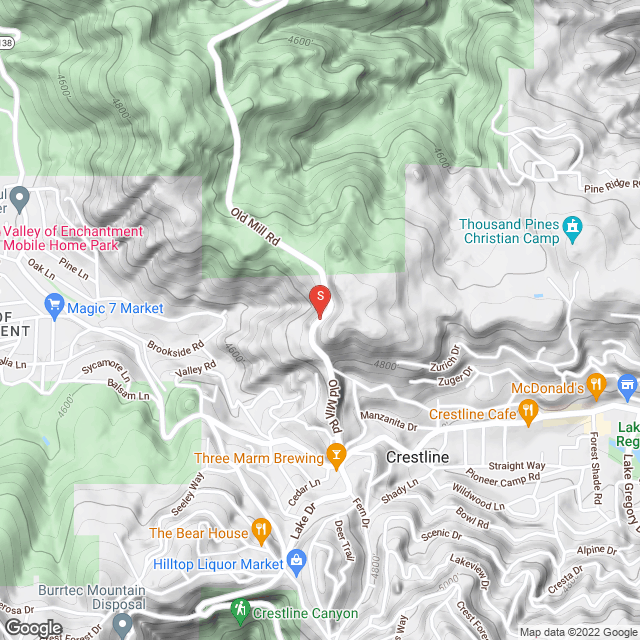 ---
MAR-31-22 18:50
>> MEDICAL AID
Sunrise Way, Palm Springs